Weather Update for SUNDAY 10/2/2022 as of 10am - The weather forecast for Sunday night continues to improve. The Weather Channel is showing that the chance of rain at 7pm tonight continues to drop and is now less than 50%.  It's even better for 8pm at only 24%.  This is the same scenario as 10/1 and everyone had a great time!  The RISE will remain open tonight. As noted in our Refunds/Exchange policy, we do not offer refunds/exchange for weather unless there is an unsafe condition present (which there is not tonight).  We do have some timeslot flexibility tonight: First, we will be allowing ticket holders with 7pm-7:45pm timeslots to arrive either at their designated time or anytime after that up to 9pm.  So if you have an earlier timeslot and see that the rain will be clearing a bit later and wish to arrive late, you may.  Second, any ticket holders with 8pm or later timelslots may enter at anytime between 8pm and 9:30pm.  This ONLY applies to 10/2/2022 and not for future nights. We suggest you check back at our website (https://www.jackolanterns.com) prior to departing for the event to see if there are any additional (yet unlikely) updates. See you at The RISE!
Long Island's original #1 fall event returns for our 9th season in 2022 with The World's Longest Jack O'Lantern Trail!
For the first time ever, come see the Longest Jack O'Lantern trail in the world featuring over 5,000 hand-carved jack o'lanterns spread out along a brand new 4,200 foot-long monster of a trail set deep in the woods in the heart of Long Island!
Click here to get tickets before we sell out! >>> (or fill out the form to get a promocode for discount tickets!)
Previously at Old Westbury Gardens, The RISE returns after a two year break to an all new centrally located and easily accessible Long Island venue only a few miles away, and with a MUCH longer trail than you've ever experienced before!
Our 2022 Location will be at Usdan Summer Camp for the Arts in Wheatley Heights, Long Island, New York!
Also, for the first time since 2018, The RISE is bringing back our signature multi-jack o'lantern displays - all hand-carved by some of the best jack o'lantern artists in the country!
In the past, our trail featured about a dozen different themes. This year, we're going BIGGER. Much, much BIGGER. Come see over 50 major family-friendly themes featuring pop-culture and Halloween icons that will surely delight visitors of all ages.
Click here to get tickets before we sell out! >>>
We also re-imagined the sounds you hear at The RISE. This year, we'll have over 50 different music sequences playing on trail! Just like our pumpkin guts, we're going to be mashing up some of your favorite theme-specific music like you've never heard before. And remember, there's no shame if you sing along or bust a move on-trail if the music catches you right.
You wanted more and we're delivering! At 4,200 feet long, our new trail will be the longest jack o'lantern trail in the world. It will be significantly longer than our previous trail at Old Westbury Gardens. Visitors will need to walk about a mile, give or take, from the parking lot, through the trail, and back out to the parking lot. Our trail is paved and has some ups and downs to it, much like the Bronx Zoo has. This terrain may not be suitable for guests who have difficulty walking a mile or who have difficulty walking up or down hills, so please use discretion prior to purchasing tickets and decide if this event is right for you.
Click here to get tickets before we sell out! >>>
Crowds no more! At our previous venue, the trail had gotten a bit crowded at times. This was mainly because we had to get a certain number of visitors through the trail on a short operating schedule of only 14 nights. We're so excited because our new venue partner, Usdan Summer Camp for the Arts, is helping us spread the visitor count over more nights, reducing the number of guests on-trail each night! Plus, the parking lots at Usdan are much smaller, so visitor volume will naturally be lower. The result will be less than half the nightly visitor count than in the past - allowing for a much more intimate trail experience for your family!

Advanced Tickets are Required. Tickets are not sold at the door. Make sure you book your tickets early because as you know, The RISE sells out every year. We've missed you all over these past two years and we can't wait for you to see what we'll be carving up for you this year! Click here to get tickets before we sell out! >>>
For additional updates or to reach us, please do so through The RISE Facebook Page.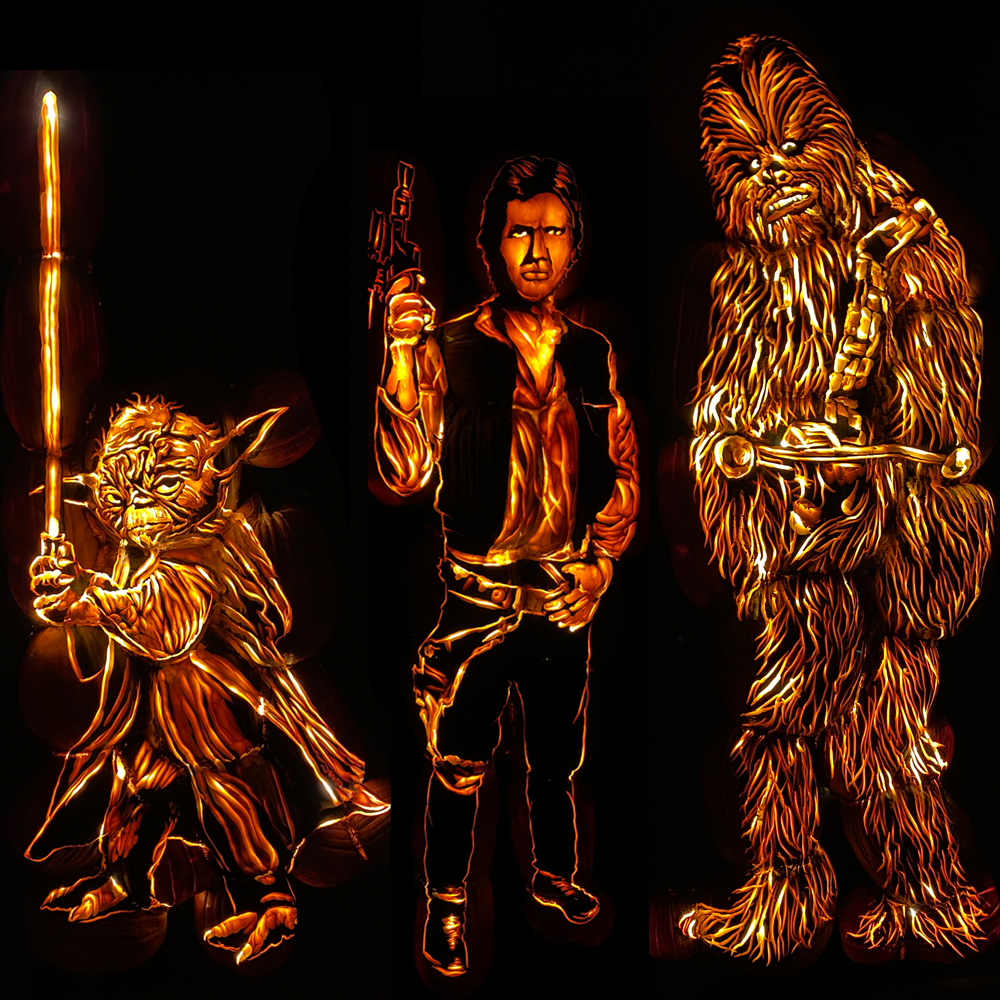 Everything on the trail in 2022 will be brand new!
Click here to get tickets before we sell out! >>>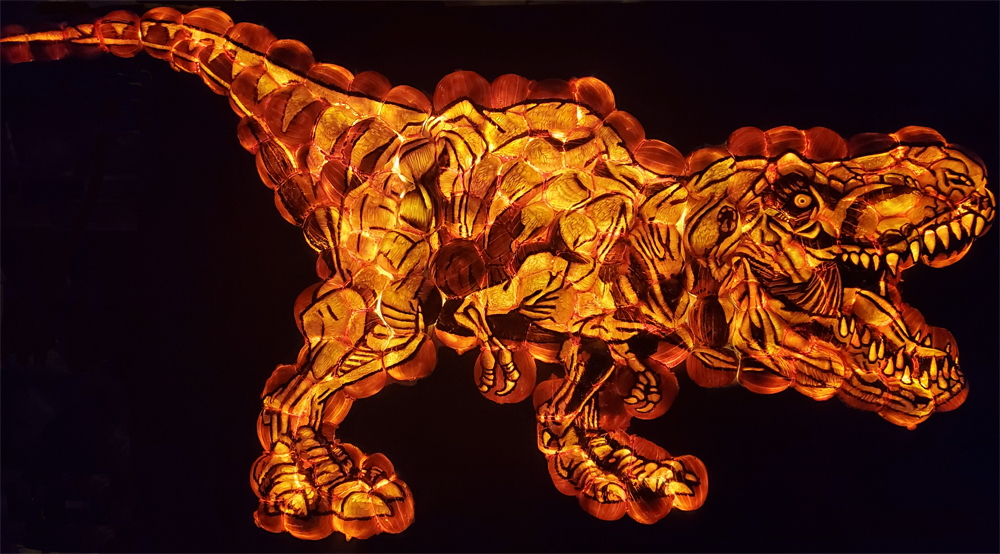 Brand new trail route! New setting in the woods! Longer trail! Plus more!
Click here to get tickets before we sell out! >>>
Click here to get tickets before we sell out! >>>
100% Hand-Carved Jack O'Lanterns Like You've Never Seen Them Before!